Gift Guide for Children
Holidays are around the corner and if you are anything like me, I like to get my presents early so I can avoid the last-minute rush. I like to think about my kids and really try to figure out what they would love. The gifts we get them are always fun, but we definitely like them to be educational in some form or another. Our kids really don't need anything new, giving them gifts is more about showing them that we went out and thought about them. We also always like to include stuff that the whole family can play together.
I always say that I'm a strong advocate for local retailers and the truth is, I really do put my money where my mouth is. This year, I opted out of online shopping completely! I was ready to suit up in warm clothes and run around, but then, it dawned on me. There is one store in Montreal that legit has everything you need when it comes to kids. Jack & Jill has been around for decades. It is a local legend when it comes to kid play – they have everything from toys and puzzles, books and games, to clothes and trendy accessories. I walk in there and within less than an hour I have everything I need for each one of my kids – actually, maybe even more than I needed! Haha!
In the spirit of giving, I've saved you the shop time and have here for you a list of the best gifts to get your kids. Everything can be found at Jack & Jill (@jackandjillmtl)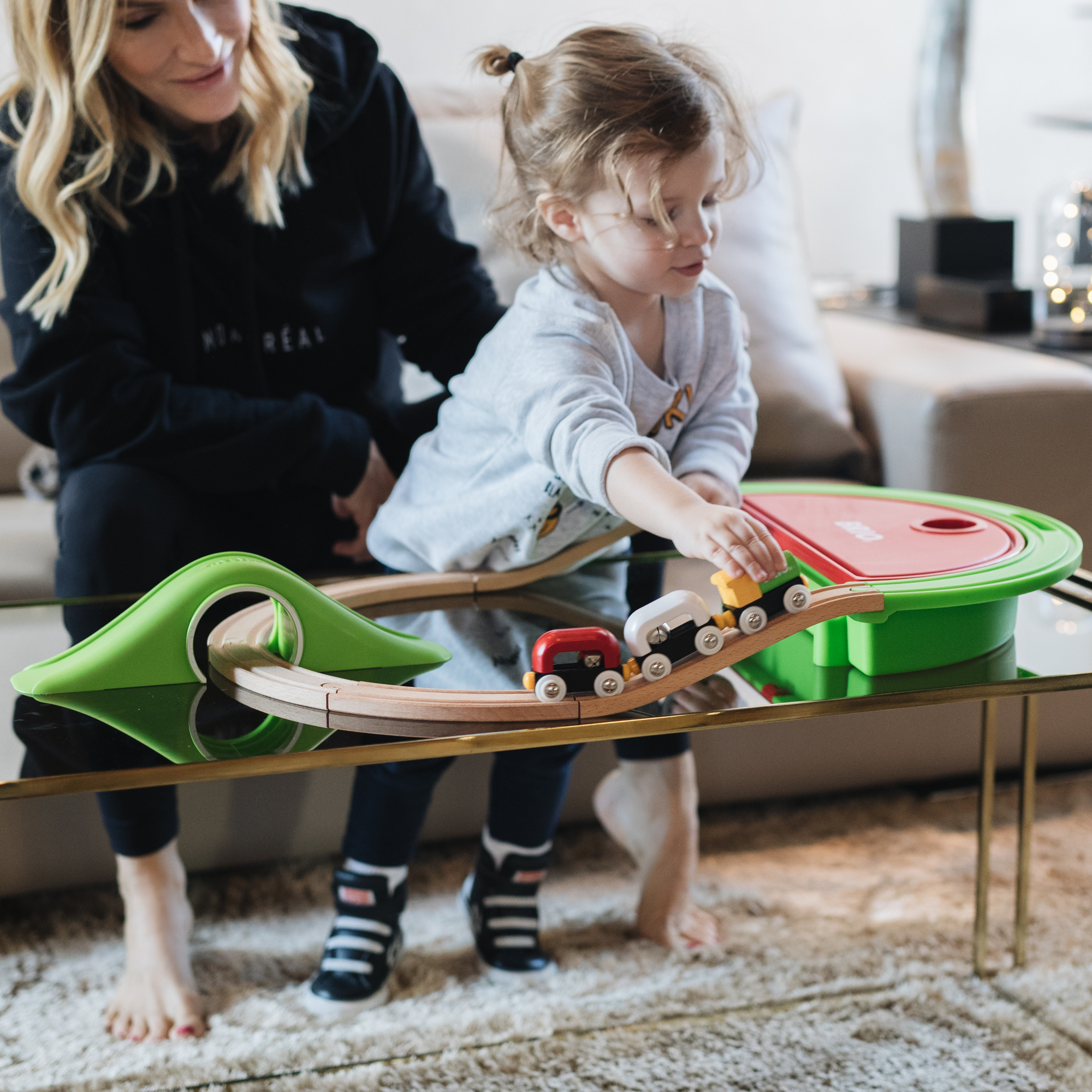 Brio has an incredible collection of trains, railways, mini cities, and more. In terms of education, train stations have the stamp on kinetic learning. Building for spatial learning and connecting pieces for the puzzle master – trains have stood the test of time. This one is particularly amazing for the family on-the-go because it packs up into itself… travel made easy! Along with this tote-able train set, I also bought the StarCube Cosmos edition. It's super small so fits in any backpack or even my purse. Great for airplanes or dinners: it's a shape maker. Less complex than the Rubik's Cube, but equally as entertaining and educational. It's a great gift for any age! Even Peter and I love it!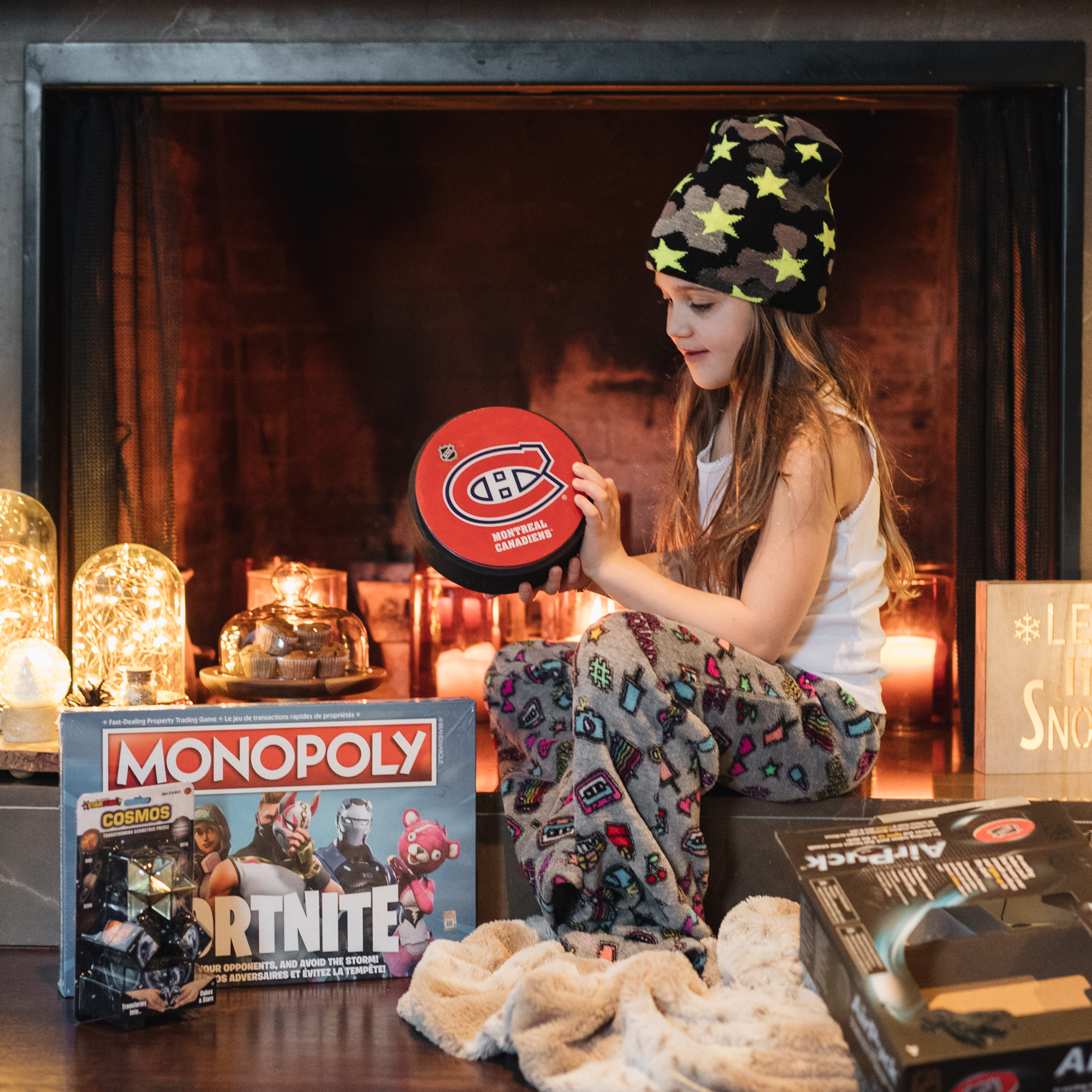 AirPuck – Montreal Canadiens floats around the room taking home hockey to a new level. It feels like you're playing a video game but in real life! They've padded the puck with foam so it slides around any smooth surface and of course, doesn't leave any scuffs behind.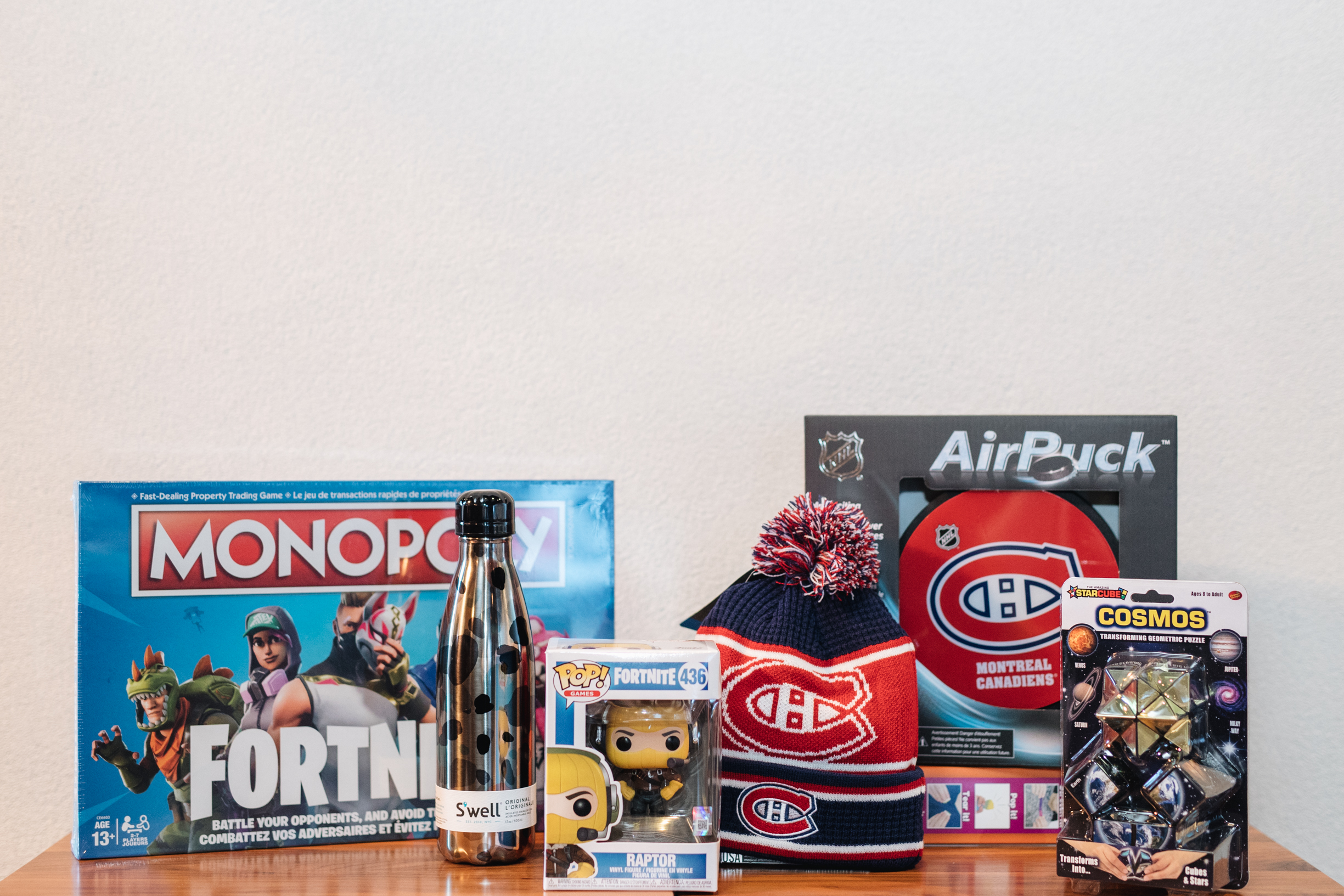 Funko POP! Fortnite collectibles won the People Choice award and the Toy of the Year. I mean, I have to admit that I don't quite get the whole Fortnite thing, but my kids are obsessed, so this gift was a no brainer. There are dozens to collect, so I'm probably in for the long haul with these! Lol!
Monopoly Fortnite edition was also inspired by the video game and this version of the game is super fun! It's up to 7 players so my whole family can play – Peter and I are veterans of this game so learning the Fortnite rules was a hump but surviving the game rather than buying property is a fun twist to an old classic. We kind of love it!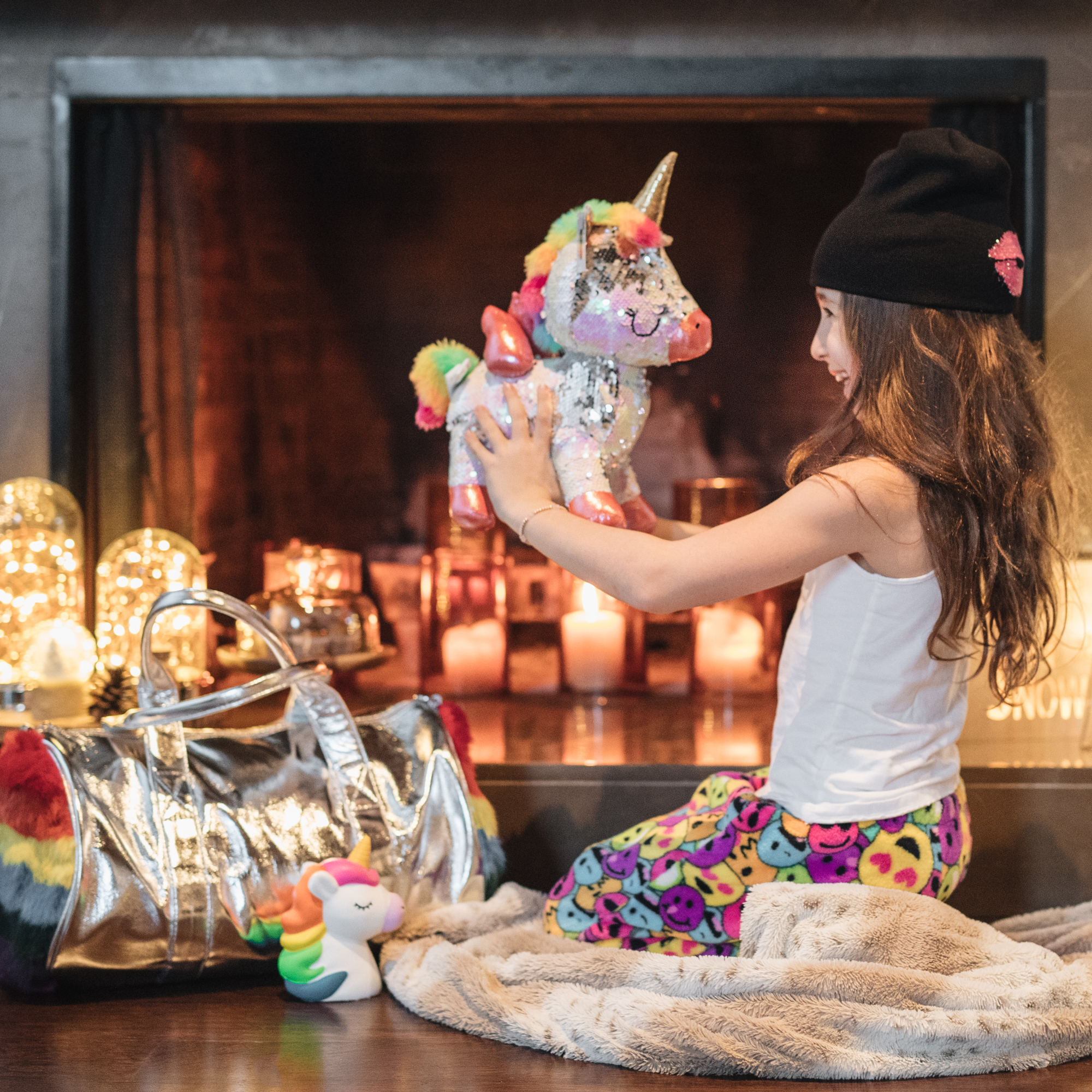 Unicorn sequin dolls, earmuffs, overnight bag, collectible figurines and so much more! Which girl doesn't love the whole unicorn trend! Magical beings outfitted in a rainbow of colours. Yes please! The real gift here is Poopsie the Unicorn Surprise. The Poopsie was another trend this year, so combining unicorns with unicorn poop (aka. Slime!) was pretty ingenious. Sparkly and magical, the colourful poop is like a Playdoh or clay, it transforms and definitely encourages creativity as well as tactile learning.
L.O.L. surprises in every shape and form was a real winner this year. Every kid loves them! Miniature everything – so many little pieces to discover and play with. An endless amount of unwrapping. I combined the original L.O.L. surprise with a capsule collection and an #OOTD (a toy after my own heart!) – my girls love them! I also bought the Hairdorables – a YouTube sensation. If your kids love to play hairdresser, these collectible dolls are so cute and great hair models for learning to braid and weave and twist elastics for fun hair play. As a part of the diva gift, I also included the Juicy Couture Make it Real Charms and Chains gift. It's a DIY bracelet set that encourages kids with a flair for design to create their own unique accessories. I love these kinds of gifts because the kids go off on their own and can play for hours, and sometimes if I'm lucky, they want me to play designer along with them. A game I've never grown out of!
The Elf on the Shelf: A Christmas Tradition by Carol V. Aebersold and Chanda A. Bell and illustrated by Coë Steinwart. A Christmas classic, we read this book together as a family and we all love it. The book can be bought to reflect the children in your family: the main character of the book can be dark or light skin, a girl or a boy. Don't you think that is such a thoughtful way to be inclusive in today's day? I love it.
Jack & Jill has been the go-to place in Montreal for decades and I have to say, they really still are the number 1 place to hit for everything you need! They are all so helpful and always have a fantastic mix of old classics to new trends. A one-stop shop for all your holiday needs!
Jack & Jill is located at 5330 Queen Mary road.
Happy shopping!
Photography by Patricia Brochu